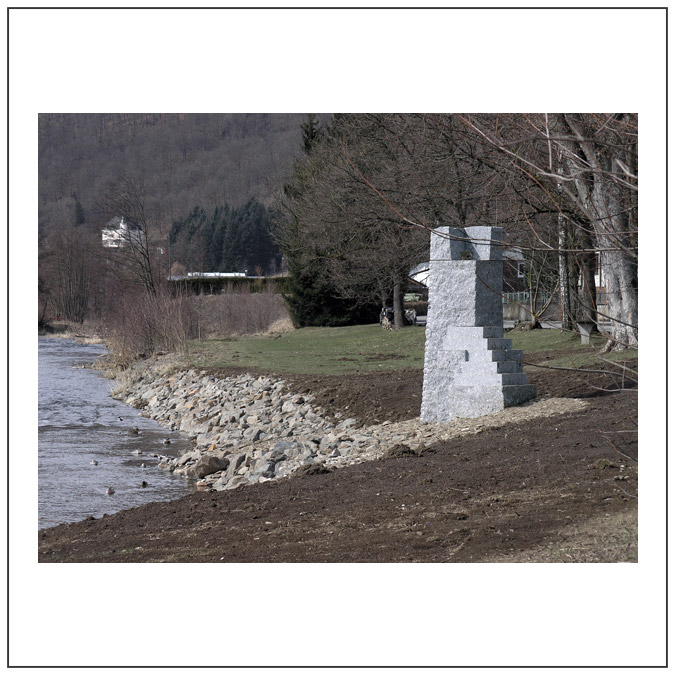 Watch out
2013, portuguese granite, 400 x 360 x 155 cm
Meggen / Lennestadt, Germany

The starting point of my design is the axial occupation of the place – the riverbed of the Lenne - a sculptural stone setting, which points to the landscape as well as to the cultural and historical context of the site.
The sculpture consists of three big granite blocks, one of which is vertically orientated and has an opening, whilst the other two are modelled as stairs. The outer surfaces are natural and rugged, while the geometrical plastic interventions are sawed, polished or torched in the case of the stairs. The geometrical severity of these paraphrases of contemporary architecture is in contrast to the irregularity of the archaic monoliths. On one hand, the opening in the block symbolizes the existence of the former mine, located nearby, the steps leading up to the staggered pyramid-like shape of the slag heap, on the other hand the sculpture invites passers-by to commemorate the romantic river landscape of the Lenne through a sculptural window.
We can understand this setting as a means of combining nature with an industrial landscape.